Hi everyone!
I haven't posted in a while, sorry!
I know this is a bit late, but I wanted to share my Little Sister cosplay that I made for rAge Expo at the beginning of this month! I am still deciding whether or not to wear this for Halloween as well.
For those of you who don't know what a Little Sister looks like, here are some references: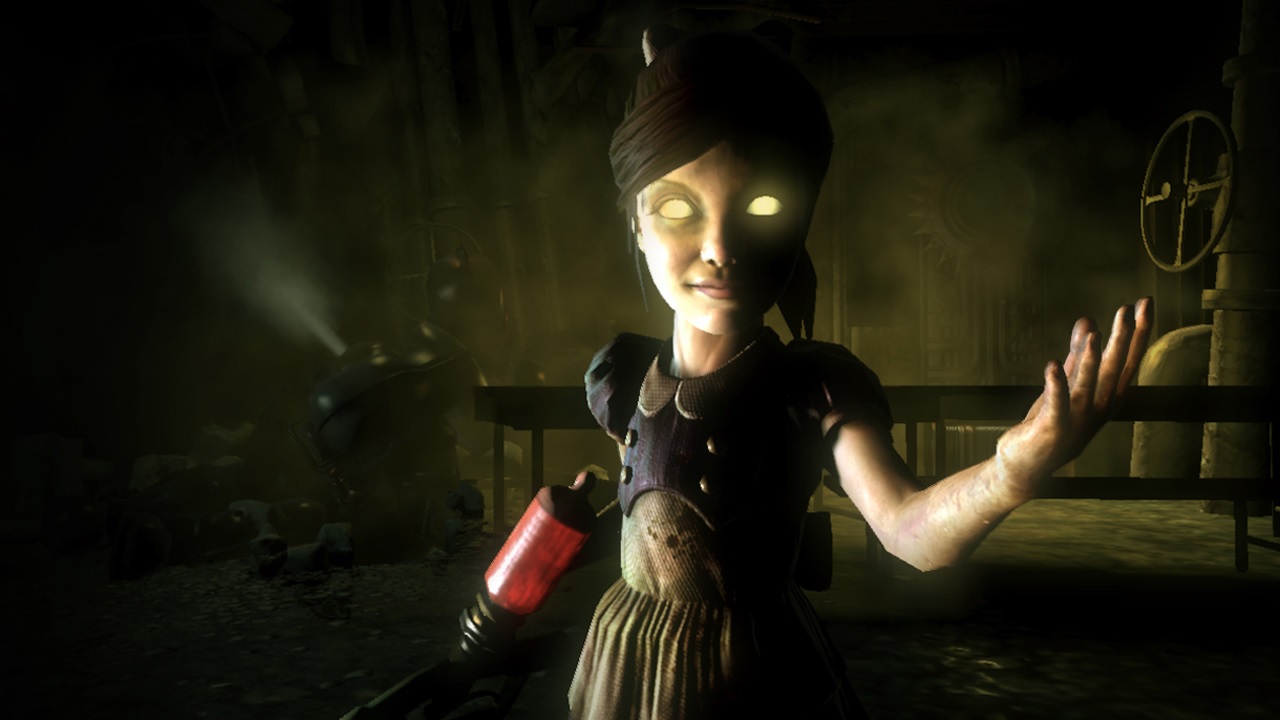 I bought a blue corduroy dress on Bid or Buy for very cheap, and modified it into a Little Sister dress! I have no prop-making skills so I got my friend Leena to make the ADAM syringe for me 🙂
Here's what I did in order to change this dress into a Little Sister dress:
Cut off the sleeves and about 10cm from the skirt and lined them with white.
Made an apron to tie over the dress.
Added 4 large white buttons above the apron line.
Threw fake blood on everything!
Here's what I did to complete the look:
Inserted Eye Voodoo contact lenses – I got the Angelic Hazel. Yes I know Little Sisters have yellow eyes, but I didn't want to buy lenses that I can only wear with this specific look.
I simply did my foundation as usual, but instead of using a translucent powder to set the foundation, I softly went over my skin with white eye shadow
Filled in eyebrows black as usual
Added thicker white eye shadow around my eyes
Added eyeliner in my waterline
Put a little bit of grey lipstick in the centre of my lips and used a brush to smudge it out, creating a dead look.
Tied half of my hair up with a blue ribbon.
And done!
I had so much fun making and wearing this cosplay! It was the first time I cosplayed "properly", i.e. not my own original characters like I usually do. Bioshock is my favourite game series of all time so I hope I did it justice.
Let me know what you think!
J
xx